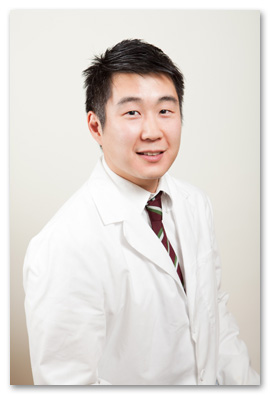 Dr. Ding is an optometrist at the West Coast Glaucoma Centre.
A native of Richmond, BC, Dr. Ding received his optometry degree at the State University of New York, State College of Optometry. He completed his internship training at the Philadelphia Veterans Medical Center in Philadelphia and his residency training at the VA Hudson Valley Health Care system in Montrose, NY.
Upon returning to BC, Dr. Ding joined the West Coast Glaucoma Centre to help support our patients' optometry needs. He is a member of the BC Association of Optometrists, and the American Academy of Optometry.
Contacting Dr. Ding:
Phone: (604) 873-3937