Still alive in spirit!
Although my Vancouver office was closed in November 2013, I am continuing to maintain this website as the Eye Facts & Overview Videos continue to be a valuable resource to patients. Please also check out the Glaucoma Patient Group on Facebook, my Talking About Glaucoma podcasts, and my Wholelottarob blog, all accessible from the menu.
To obtain a digital copy of your medical record…

Effective Monday November 11, 2013 my Vancouver office was closed permanently for patient care, all assets were liquidated, and no glaucoma specialists agreed to take over the care of any of my patients.
Digital copies of your electronic medical records are available by emailing schertzermedicalrecords@gmail.com. I will email your records to you at no charge within one week of your request. It expedites the process if you can include your date of birth, your Care Card Number and your name as it appears on your Care Card.
I'm sorry to say that my office is not going to re-open. A new glaucoma doctor was given my operating room privileges through the UBC Dept of Ophthalmology and was slated to start their practice from scratch in September 2014 elsewhere in Vancouver. Please see your optometrist, ophthalmologist, or family doctor to help with your continuity of care.
Please note that any other personalized letter that you may have received by a third party asking you to obtain your records and book an appointment with them was never authorized by me.
Many thanks,
Robert M Schertzer, MD, MEd, FRCSC
The following letter was mailed to all patients in November 2013:

Dear Patients,
It is with great regret that I am writing to inform you that after 14 years, my glaucoma practice is now permanently closed. I accepted a position at Dartmouth-Hitchcock Clinic at Dartmouth Medical School in Hanover, NH. The candidate that UBC Ophthalmology selected to take over my surgical privileges will not be available until August 2014.
I would like to thank the many patients who I have gotten to know over the years. I am also grateful for the excellent coverage Dr. Sylvia Chen and Dr. Priya Gupta have provided since mid-August while awaiting the UBC decision. My amazing team of Jackie, Monica, Teresa, Taryn, Dr. Haiquan Liu, Dr. Isa (Luisa) deBorja, and Dr. Jason Ding have been great to work with. Unfortunately, due to the massive financial losses, it is not sustainable to run a medical practice with full-time locum doctors.
If you have an optometrist or general ophthalmologist, please visit them for your ongoing eye care or, alternatively, please see your family doctor for a referral. Apparently, there are currently no glaucoma specialists in Vancouver who can see you unless it is for a surgical emergency.
To request your medical records, please email schertzermedicalrecords@gmail.com and I will email you a copy, free of charge. If you would like to reach me for matters aside from copies of your chart, my personal email address is iguy@iguy.org.
Wishing you the best of health and well-being in the beautiful province of British Columbia.
Robert M. Schertzer, MD, MEd, FRCSC
The West Coast Glaucoma Centre was…
a sub-specialty ophthalmology practice that focused on acute and long term care of patients with glaucoma.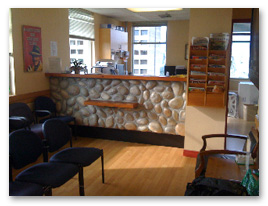 Dr. Robert Schertzer led our professional health care team. We are a group that included highly qualified ophthalmic technicians, an optometrist, and an office manager. We were there for you with our professional, personal and friendly care.
We were dedicated to educating you about your health by talking with you and giving you access to relevant clinical information. We used the latest diagnostic technology, and medical, laser and surgical treatments for patients with glaucoma as well as cataracts.
The West Coast Glaucoma Centre was an ophthalmic educational site for University of British Columbia trainees. At times there were glaucoma fellows (ophthalmologists studying to become glaucoma sub-specialists) and ophthalmology residents (medical doctors who are in a five-year program to become ophthalmologists.)
New patients were always welcomed by referral from an ophthalmologist, another physician, or an optometrist. We promptly responded to referral requests and reported back to your referring doctor usually within a few minutes of your visit. As the office is now permanently closed, we are no longer taking referrals or booking any appointments.