In addition to the function as assessed by such tests as Visual Fields, Visual Acuity, and colour vision, an important ancillary test for glaucoma patients or suspects is 3D imaging of the optic nerve, the surrounding nerve fibre layer and now, more importantly, the ganglion cell thickness in the macular area. These structural tests are correlated with the functional test results to look for progression of or to glaucoma.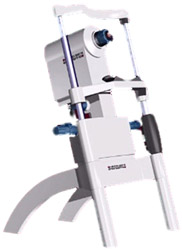 In our practice, the Heidelberg Retinal Tomogram (HRT) is no longer being used for 3D imaging of the optic nerve. It had a proven track record at UBC from 1994 – 2012. The Ocular Coherence Topography devices (OCT) have since replaced the HRT as the best way to detect subtle structural changes from glaucoma, often prior to any functional changes on Visual Field testing.
Early in the disease process of glaucoma, individual nerve fibers in the eye's optic nerve are lost, causing an associated pattern of nerve-fiber-layer thinning. This problem can later translate into loss of tissue at the optic nerve head, resulting in visual field defects and, ultimately, loss of vision.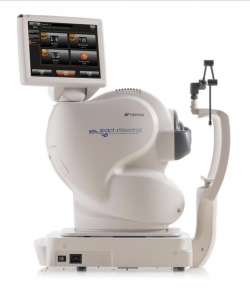 Both tests are done in the ophthalmologist's office. During these tests, the patient is required only to remain still while the image is scanned.
© 2020 Dr. Robert Schertzer Inc.
Categorized in: Ancillary Testing, Glaucoma
This post was written by Rob Schertzer