Please ask your eye care provider or family doctor to complete the online referral form or print and fax the printable referral form and upload VFs OCT scans or photos that won't fax clearly.
New podcast episode available!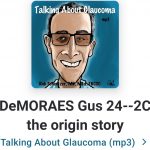 January 4, 2021 – I posted a new episode of my podcast Talking About Glaucoma! In episode #33 I talk with my colleague and most frequent guest Gus DeMoraes about the origin of the 24-2C Visual Field testing strategy. Listen to this episode on iTunes, Spotify, PocketCasts, Google Podcasts or subscribe to explore the back catalog and catch new episodes as they get released in the months ahead on iTunes, Spotify, PocketCasts, Google Podcasts. You can also copy and paste this link into any podcast player if the above options don't work for you http://wholelottarob.com/tag-mp3/?format=RSS

New location as of June 15, 2020
We are in the same building, East Van Medical Centre at 1750 East 10th Ave, one floor up in Suite 402. We are looking forward to seeing you.
Covid-19 (Coronavirus) Update February 1, 2021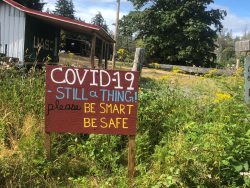 The safety of our patients and staff are our top priority. Our "new-normal" operation includes low patient volume, HEPA and UV-C air filtration in every room of our clinic and PPE for all. We can accommodate 4 people in the waiting room while maintaining physical distancing which means that we ask you to show up with enough time to use the washroom if needed BEFORE your appointment time so you are ready for your appointment on time. Being late by more than 5 minutes can result in sending you home and charging you $100 no-show fee since we have to keep patients moving through the clinic to keep things safe. (On rare occasions, we might be able to accommodate patients who are up to 5 minutes late but they may be subject to a $20 late fee.)
We are fastidious about cleaning all surfaces that are touched, wash our hands before each patient and have everyone entering the office wash their hands upon arrival. We are all wearing masks. Everyone coming into the office is required to wear a mask, wash their hands for at least 20 seconds soon after entering, and using an alcohol based hand sanitizer before going into each room. 
If you, or anyone in your household, has been out of the country in the past 14 days, or anyone in your home is feeling unwell, please call to postpone your appointment as you should be in isolation at home.
I am available in person at the office or via Telehealth Video through Zoom for Healthcare.  I am seeing patients in the office every Monday, Wednesday and Thursday and available to see patients on other days as needed for urgent matters. Visual Field and OCT scan appointments are taking place Monday through Friday. These appointments are spaced apart to maintain physical distancing, equipment and all surfaces are disinfected after each patient and plexiglas barriers are in place.
— Robert M. Schertzer, MD
YouTube Channel
Check out videos that I've produced on the WestCoastGlaucoma instagram feed or on the Rob Schertzer YouTube channel like this one on safely seeing me in my office during Covid-19:
Location
As of January 2020: Full-time at East 10th & Commercial Drive in Vancouver.
1750 East 10th Ave, Suite 402
Vancouver, BC V5N 5K4
T: 604-876-7433
F: 604-876-6557
I am grateful to Drs A Goldberg, A Tischler, N Mallek, K Hoar, J Taylor, K Scott, R Piemontesi and B Johnston for welcoming me to their practices during my 2018-19 return to BC following my 4 years of providing glaucoma and cataract care at Dartmouth-Hitchcock Medical Center in conjunction with the Geisel School of Medicine at Dartmouth College in Hanover, NH.
---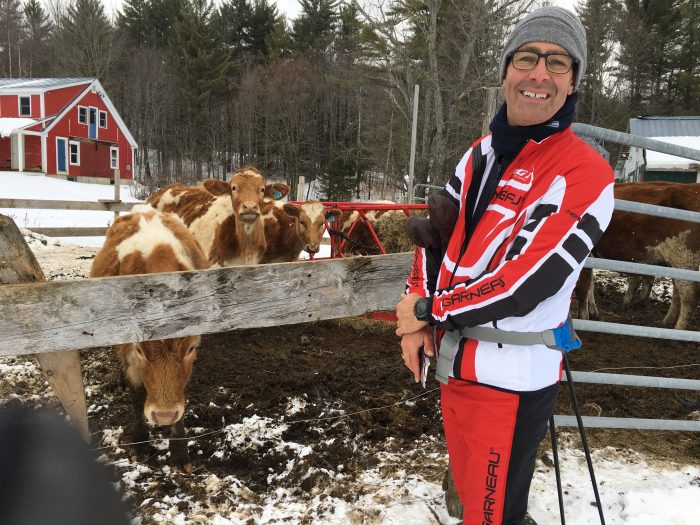 About West Coast Glaucoma
West Coast Glaucoma is a sub-specialty ophthalmology practice focused on acute and long-term care of patients with glaucoma and other acute and chronic eye conditions. Dr. Robert Schertzer provides these services in conjunction with a professional healthcare team in Vancouver, BC. He is dedicated to being your partner in eye health by talking with you and giving you access to relevant clinical information. He uses the latest diagnostic technology, medical, laser and surgical treatments for patients with glaucoma as well as cataracts. He strives for professional, personal and friendly care and has over 20 years of experience in glaucoma sub-specialty care.
Navigating This Site
The Eye Facts and Overview Videos are valuable resources explaining different eye conditions. Clinic and surgical locations and how to arrange a consult are found in the upper left margin and on the Consults page. Please also check out the Glaucoma Patient Group on Facebook, my Talking About Glaucoma podcasts, and my Wholelottarob blog, all accessible from the menu.
New and Returning Patients
New and returning patients are welcome by referral from an ophthalmologist, another physician, or an optometrist. If you would like to be contacted to arrange an appointment email info@iguy.org. Someone will contact you to arrange your appointment and request your referring doctor's information. See the top of the sidebar on any page for our office location and arrange to forward your records and printable referral form to me.
Medical Records
Digital copies of your electronic medical records are available if you wish to transfer your care to another provider. There is a charge for this service as recommended by the Doctors of BC for uninsured medical services. Please send your requests to info@iguy.org. It expedites the process if you can include your date of birth, your Care Card Number and your name as it appears on your Care Card.