Please ask your eye care provider or family doctor to complete the online referral form or print and fax the printable referral form and upload VFs OCT scans or photos that won't fax clearly.
May 17, 2022 – remember, you won't be seeing the Doctor every single visit
Just a reminder to all patients that your eyecare requires a team approach with special tests of the "form" and "function" of your eyes. You will NOT see Dr. Schertzer every time, very much like when you go to a dentist and most visits are with the dental hygienist and not with your dentist. Most visits at my office will be for either an OCT scan as part of diabetic, macular degeneration or glaucoma evaluations or Visual Field testing for glaucoma or neurologic conditions. These are performed by our Ophthalmic Technicians, highly trained to assist in your care.
Monday May 23th – closed for Victoria Day
We will be closed Monday May 23rd, 2022 for Victoria Day. As always, messages can only be left when our phone lines are open for calls from 9 AM – 12 PM and 1 PM – 3:30 PM Monday thru Thursday – except on Stat Holidays. Happy Holidays!
If your call goes to Voice Mail, please leave a message…just one message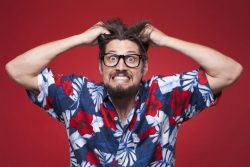 Mar 14, 2022 – Need your glaucoma drop Rx refilled? By contacting your pharmacist, they can provide you with an emergency supply and they will contact our office for a new order. If you are long overdue for an appointment, you might need to be referred back before you will get a full year of refills.
If you're trying to speak to our Office Manager, Grace, the phone is answered between 9 AM -12 PM and 1-3:30 PM Monday thru Thursday. These are the only times our phone will ring and the only times you can leave a message. If you don't leave a message, we will never know that you called. Leaving multiple messages does not improve the response time; it just delays us from being able to return calls because it fills up our voicemail with repeat messages saying the same thing from the same person which just delays everyone from getting called back. Thanks for your patience.
Do not call to say you're going to be late; try to plan accordingly instead as your message is not likely to be heard until after your appointment. You will have received a reminder call 5 business days prior to your appointment with an option to cancel. Without 72 hours notice, you risk being charged for your appointment if you don't show up on time. If we fit in a patient who is late, it results in a snowball effect, making every subsequent patient have to wait longer which is not fair.
EMR Major Update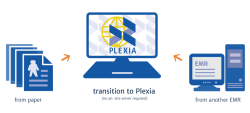 Nov 10, 2021 – We have now completed our migration from Accuro to Plexia as our Electronic Medical Record provider that began Sept 14. This move will enhance the care we provide our patients but it will take 6-12 months before we are fully up to speed as we can no longer "copy forward" any information from your visit in the prior EMR system.
Latest podcast episode is available!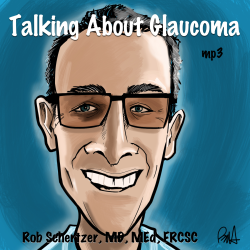 Feb 21, 2022 – Episode #35 Steve Gedde Glaucoma Surgical Trials. There have been many trials proving surgical intervention does indeed reduce the risk of progressive glaucoma damage for our patients. These include Treatment vs No Treatment studies as well as studies that compare different types of treatment. In this episode, I talk with Steve Gedde, from the University of Miami's Bascom Palmer Eye Institute, about lessons learned from these clinical trials. Listen to this episode on iTunes, Spotify, PocketCasts, Google Podcasts or subscribe to explore the back catalogue and catch new episodes as they get released in the months ahead on iTunes, Spotify, PocketCasts, Google Podcasts.
A few extra things to note:
Friday: the phone system is set to NOT accept messages as nobody is in the office to review them. The office is open for patients undergoing ancillary testing with our Ophthalmic technicians or refractions with our Optometrist Dr Liu but nobody is at the front desk.
Monday thru Thursday: we use an automated call queue so no callers are lost. Patients often are frustrated saying they keep calling but they don't get through. If you don't wait for our Office Manager to answer or don't opt to leave a message, then you will not get through to our office. If you leave multiple messages, this just bogs down our Office Manager with having to hear more messages before she can return the calls.
The Doctors' private line rings directly through to our Office Manager but we still encourage those trying to reach us for an urgent or semi-urgent referral to fax your request with the patient's information to our fax line at 604-876-6557 using our printable referral form to get our attention and upload VFs, OCT scans, or other clinical photos so they are received in full resolution.
Covid-19 (Coronavirus) Update
March 14, 2022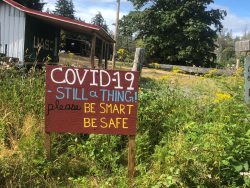 The safety of our patients and staff are our top priority and MASKS ARE STILL REQUIRED for healthcare facilities which includes our entire office building. The"new-normal" operation continues and includes low than pre-Covid patient volume, HEPA and UV-C air filtration in every room of our clinic and masks and hand hygiene for all. We have eased our limits to accommodate 6 people in the waiting room. We continue to ask you to show up with enough time to use the washroom if needed BEFORE your appointment time so you are ready for your appointment on time. Being late by more than 5 minutes can result in sending you home and charging you $100 no-show fee since we have to keep patients moving through the clinic to keep things safe.

Check out videos that I've produced on the WestCoastGlaucoma instagram feed or on the Rob Schertzer YouTube channel like this one on safely seeing me in my office during Covid-19:
Location
As of January 2020: Full-time at East 10th & Commercial Drive in Vancouver.
Please note if driving, East 10th Ave is one way Westbound on our block. You can only access our building from Victoria Drive, NOT from Commercial Drive. There is parking at $2 per hour in our building's surface lot that uses the Hang Tag app or the vending machine in the back of the lobby.
1750 East 10th Ave, Suite 402
Vancouver, BC V5N 5K4
T: 604-876-7433
F: 604-876-6557
I am grateful to Drs A Goldberg, A Tischler, N Mallek, K Hoar, J Taylor, K Scott, R Piemontesi and B Johnston for welcoming me to their practices during my 2018-19 return to BC following my 4 years of providing glaucoma and cataract care at Dartmouth-Hitchcock Medical Center in conjunction with the Geisel School of Medicine at Dartmouth College in Hanover, NH.
---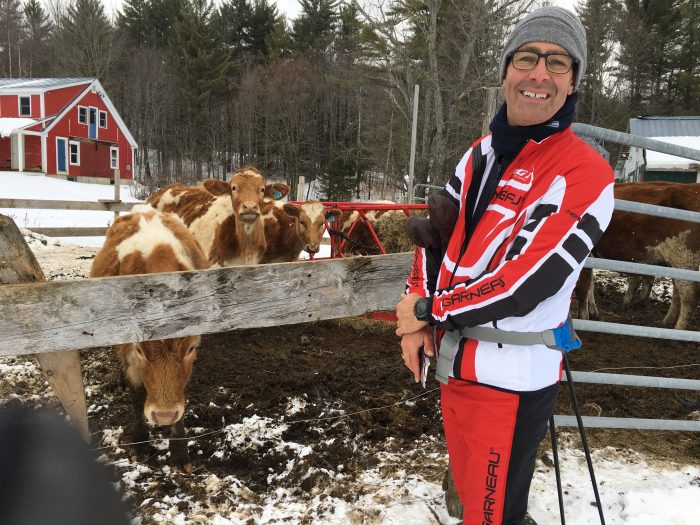 About West Coast Glaucoma
West Coast Glaucoma is a sub-specialty ophthalmology practice focused on acute and long-term care of patients with glaucoma and other acute and chronic eye conditions. Dr. Robert Schertzer provides these services in conjunction with a professional healthcare team in Vancouver, BC. He is dedicated to being your partner in eye health by talking with you and giving you access to relevant clinical information. He uses the latest diagnostic technology, medical, laser and surgical treatments for patients with glaucoma as well as cataracts. He strives for professional, personal and friendly care and has over 20 years of experience in glaucoma sub-specialty care.
Navigating This Site
The Eye Facts and Overview Videos are valuable resources explaining different eye conditions. Clinic and surgical locations and how to arrange a consult are found in the upper left margin and on the Consults page. Please also check out the Glaucoma Patient Group on Facebook, my Talking About Glaucoma podcasts, and my Wholelottarob blog, all accessible from the menu.
New and Returning Patients
New and returning patients are welcome by referral from an ophthalmologist, another physician, or an optometrist. If you would like to be contacted to arrange an appointment email info@iguy.org. Someone will contact you to arrange your appointment and request your referring doctor's information. See the top of the sidebar on any page for our office location and arrange to forward your records and printable referral form to me.
Medical Records
Digital copies of your electronic medical records are available if you wish to transfer your care to another provider. There is a charge for this service as recommended by the Doctors of BC for uninsured medical services. Please send your requests to info@iguy.org. It expedites the process if you can include your date of birth, your Care Card Number and your name as it appears on your Care Card.