Please ask your eye care provider or family doctor to complete the online referral form or print and fax the printable referral form and upload VFs OCT scans or photos that won't fax clearly.
Our phones are suddenly ringing off the hook; we're doing our best
Nov 11, 2021 – Although we have continued seeing patients in-person since the onset of Covid, we are now receiving a record number of calls, half of whom are patients who stayed away during Covid. Many patients are now realizing that their glaucoma prescriptions ran out months ago and that they need a visit. By contacting your pharmacist, they can provide you with an emergency supply and contact our office for an adequate amount to last until we can see you again in the office.
We triage our patients seeing those most in need of care ahead of patients who have been stable for years but we will see you. Please be patient and call between 9-12 AM or 1-3:30 PM when our phone lines are open. These are the only times you can reach our Office Manager or leave a message for her. Please leave a message if our Office Manager does not answer; if you don't leave a message, we will never know that you called. Leaving multiple messages does not improve the response time; it just delays us from being able to return calls. Thanks for your patience.
EMR Major Update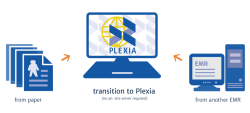 Nov 10, 2021 – We have now completed our migration from Accuro to Plexia as our Electronic Medical Record provider that began Sept 14. This move will enhance the care we provide our patients but it will take 6-12 months before we are fully up to speed as we can no longer "copy forward" any information from your visit in the prior EMR system.
Latest podcast episode is available!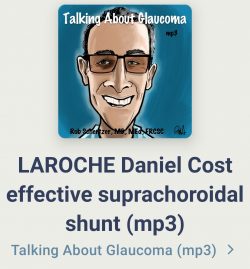 May 11, 2021 – Episode #34 of my podcast Talking About Glaucoma was posted this week. I talk with my colleague Daniel Laroche about his cost-effective suprachoroidal shunt procedure for glaucoma. Listen to this episode on iTunes, Spotify, PocketCasts, Google Podcasts or subscribe to explore the back catalogue and catch new episodes as they get released in the months ahead on iTunes, Spotify, PocketCasts, Google Podcasts.
Things to note trying to call our office
Nov 10, 2021 – revised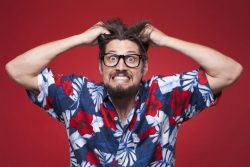 The phone lines are open Monday through Thursday from 9 am – 3:30 pm but closed at lunchtime and on Friday. Our Office Manager answers the phones and also covers the front desk, checking patients in and out of the office, doing Covid screening, and helping escort patients to the pre-test or exam rooms. She cannot answer all 120 calls we are now receiving on an average day but does her best to return your messages by the end of the day. We do not have space in our office to hire an additional person to help deal with the calls but we will get back to you within a couple of days.
If you are calling to say you are running late for your appointment; we will most likely not hear your message until after your scheduled time. Please do your best to allow adequate time to get to your appointment on time as there is a charge for no-shows. You are contacted 5 days prior to your appointment to make sure you are aware of when to show up. Please allow yourself adequate time to get to the office and use the washroom if needed prior to your appointment time. We are unlikely to be able to fit you in if you are late as this makes everyone who is scheduled to be seen after you, and who arrived in a timely manner, now have to wait longer just to accommodate you. It is not our fault that you are late so please do not take it out on our staff.
A few extra things to note:
Covid-19 (Coronavirus) Update
Feb 1, 2021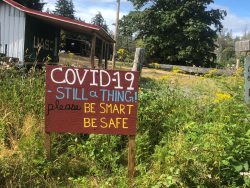 The safety of our patients and staff are our top priority. Our "new-normal" operation includes low patient volume, HEPA and UV-C air filtration in every room of our clinic and PPE for all. We can accommodate 4 people in the waiting room while maintaining physical distancing which means that we ask you to show up with enough time to use the washroom if needed BEFORE your appointment time so you are ready for your appointment on time. Being late by more than 5 minutes can result in sending you home and charging you $100 no-show fee since we have to keep patients moving through the clinic to keep things safe. (On rare occasions, we might be able to accommodate patients who are up to 5 minutes late but they may be subject to a $20 late fee.)

Check out videos that I've produced on the WestCoastGlaucoma instagram feed or on the Rob Schertzer YouTube channel like this one on safely seeing me in my office during Covid-19:
Location
As of January 2020: Full-time at East 10th & Commercial Drive in Vancouver.
1750 East 10th Ave, Suite 402
Vancouver, BC V5N 5K4
T: 604-876-7433
F: 604-876-6557
I am grateful to Drs A Goldberg, A Tischler, N Mallek, K Hoar, J Taylor, K Scott, R Piemontesi and B Johnston for welcoming me to their practices during my 2018-19 return to BC following my 4 years of providing glaucoma and cataract care at Dartmouth-Hitchcock Medical Center in conjunction with the Geisel School of Medicine at Dartmouth College in Hanover, NH.
---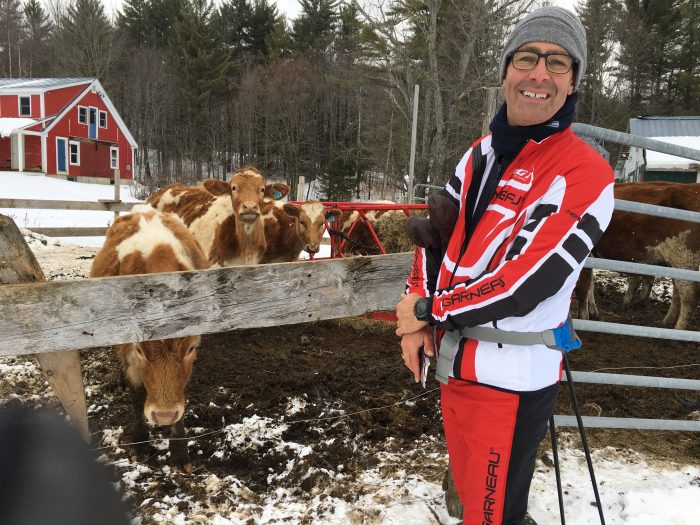 About West Coast Glaucoma
West Coast Glaucoma is a sub-specialty ophthalmology practice focused on acute and long-term care of patients with glaucoma and other acute and chronic eye conditions. Dr. Robert Schertzer provides these services in conjunction with a professional healthcare team in Vancouver, BC. He is dedicated to being your partner in eye health by talking with you and giving you access to relevant clinical information. He uses the latest diagnostic technology, medical, laser and surgical treatments for patients with glaucoma as well as cataracts. He strives for professional, personal and friendly care and has over 20 years of experience in glaucoma sub-specialty care.
Navigating This Site
The Eye Facts and Overview Videos are valuable resources explaining different eye conditions. Clinic and surgical locations and how to arrange a consult are found in the upper left margin and on the Consults page. Please also check out the Glaucoma Patient Group on Facebook, my Talking About Glaucoma podcasts, and my Wholelottarob blog, all accessible from the menu.
New and Returning Patients
New and returning patients are welcome by referral from an ophthalmologist, another physician, or an optometrist. If you would like to be contacted to arrange an appointment email info@iguy.org. Someone will contact you to arrange your appointment and request your referring doctor's information. See the top of the sidebar on any page for our office location and arrange to forward your records and printable referral form to me.
Medical Records
Digital copies of your electronic medical records are available if you wish to transfer your care to another provider. There is a charge for this service as recommended by the Doctors of BC for uninsured medical services. Please send your requests to info@iguy.org. It expedites the process if you can include your date of birth, your Care Card Number and your name as it appears on your Care Card.